GadgTechWorld.blogspot.com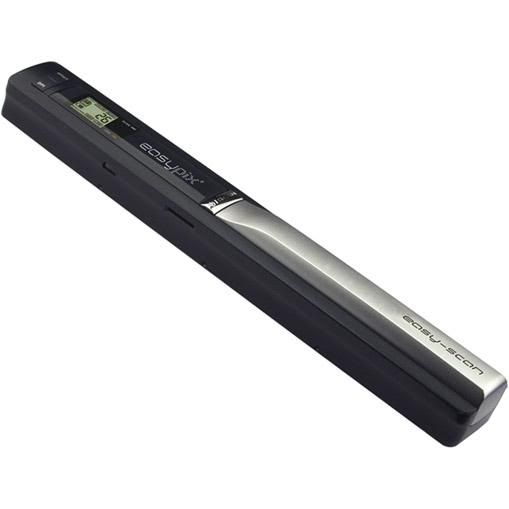 This is a truly portable scanner, ideal for use when visiting clients, customers etc when a power supply is unavailable or inconvenient.
The EasyScan TSN410 Handheld Scanner, unlike most other portable scanners, is cordless and captures important documents, letters, photos etc directly to microSD card. Rather than sheet feeding pages, which is fine for unattached sheets, the scanner is moved over the area and its sensitive colour image sensor scans at high (600dpi) or standard (300dpi) resolution, and then saves the captured images as JPEG files on the microSD card.
You can download your images to your computer using the included USB cable. Its built-in display shows the selected resolution, remaining battery life, and memory status. Two included AA batteries provide up to 180 scans. It can support microSD cards as large as 32GB. Works with a Mac or Windows 7, Vista, and XP and weighs only 7.5 oz/250g.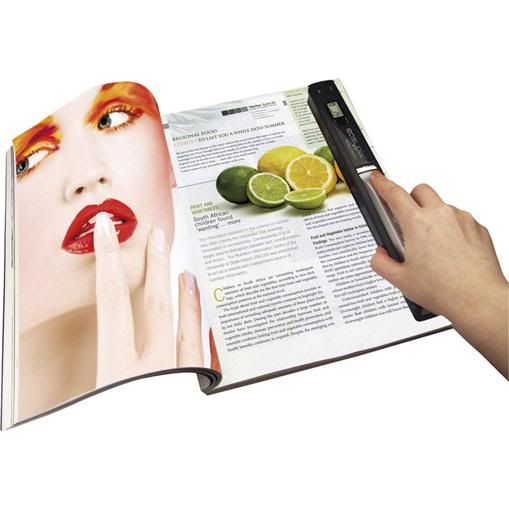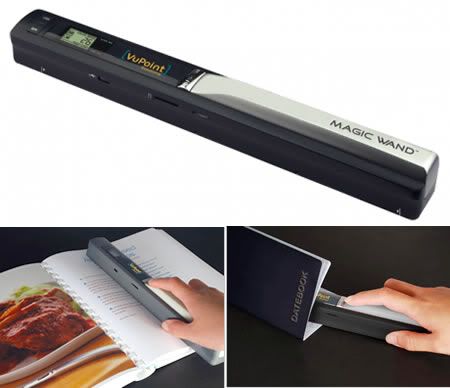 Equip with latest OCR software, which allows you to convert scanned text into editable documents like PDF files and Microsoft Word docs.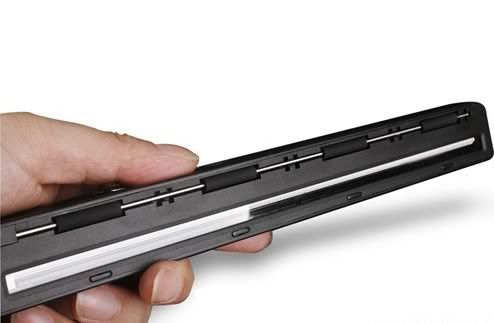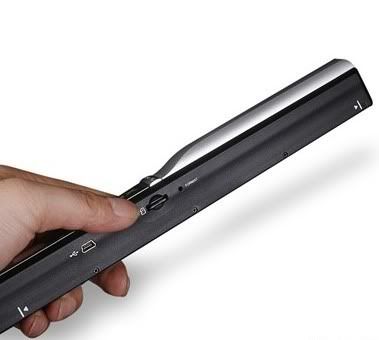 The EasyScan Handheld Scanner, unlike most other portable scanners, is
cordless
and captures important documents,
letters, photos etc directly to a supplied microSD card. Rather than sheet feeding pages, which is fine for unattached sheets,
the scanner is moved over the area and its sensitive colour image sensor scans at high (600dpi) or standard (300dpi) resolution,
and then saves the captured images as JPEG files on the microSD card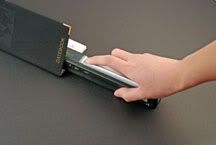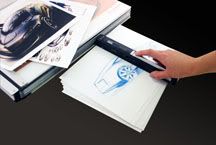 You can download your images to your computer using the included USB cable. Its built-in display shows the selected
resolution,remaining battery life, and memory status. Two included AA batteries provide up to 180 scans. It can supportmicroSD
cards as large as 32GB. Works with a Mac or Windows 7, Vista, and XP and weighs only 7.5 oz/250g.This is a truly portable scanner,
ideal for use when visiting clients, customers etc when a power supply is unavailable or inconvenient

Highlights:
A4 portable hand-held scanner with resolution of 300 x 300 dpi / 600 x 600 dpi

High scan speed

Energy efficient design - up to 200 scans per battery/charge

Includes the program Abbyy Screenshot Reader OCR

Extremely compact construction

Simple setup and operation
A4 Color Contact Image Sensor

Standard resolution : 300x300 dpi(default); High resolution: 600x600 dpi;

Support Micro SD card up to 16GB

Scanning width and length

Capacity (Based on 1GB Micro SD,Scan A4 size file, the quantity of picture is various and depend on the content complexity)

Driver free to download for XP SP2 /Vista and Mac 10.4 or above

Battery life (Test method:Scan one photo→wait for 5 seconds→Scan next photo→wait for 5 seconds, so repeatedly )

2xAA Energizer Alkaline batteries

2xAA Energizer Alkaline batteries

2000mAH AA Rechargeable batteries

164g without battery; 212g with battery;
Included:
1 x device
1 x bag
1 x USB cable
1 x Software CD with Abbyy Screenshot Reader OCR
1 x Operating Instructions
2 x AA batteries